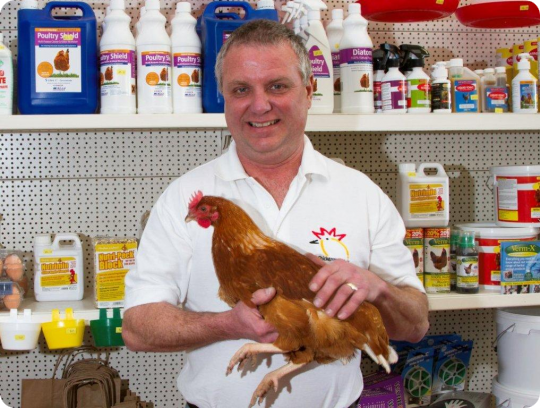 Hi I'm Bob and welcome to Chickengear the website that is for keeping chickens in your garden. Having kept chickens in my garden for more years than I would care to remember my obsession with these wonderful creatures finally reached a point that I had to pass it on to others. So in 2010 along with my brother Richard, who also shares my passion, we started Chickengear.
So if you are considering chickens for a few eggs or as pets then why not pop into our shop and have a chat. Our advice and help is always free and you can even hold a chicken if you wish!! Chickens will give you hours of fun and will entertain whole family.
We are open 9.30am to 4.30pm Monday to Friday. If you are unable to pop in why not telephone on 01202 237606 or email us at
[email protected]
We are always available to help and the site has a lot of information along with a well stocked online shop.
Just a few words of warning chickens are very addictive!!